Facts About Hacienda Heights, California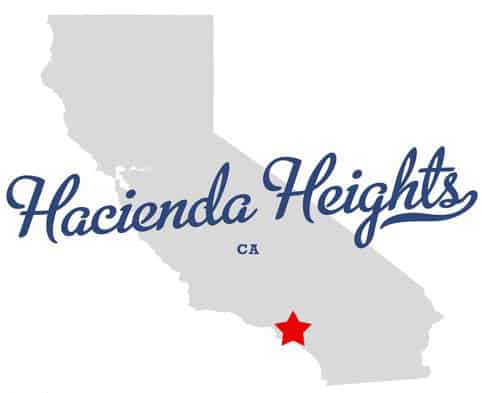 Hacienda Heights Real Estate
Hacienda Heights is located in California. Hacienda Heights is not as family-centric than the surrounding region with 33.84% of the households comprising married families with kids. The state average for families married with kids is 35.12%.
The median family income in Hacienda Heights is $76,118, The median family income for the surrounding region is $56,241 in comparison with the nationwide average of $53,046.
To find your dream home or to sell your home in Hacienda Heights, call top Hacienda Heights realtor Vincent Yan. Vincent also offers home furniture staging and a cosmetic loan program to help you sell your home faster. Contact Vincent Yan today!
Hacienda Heights Weather
The average rainfall is about 14.4 ins per year, with 0 inches of snowfall per year.

History of Hacienda Heights
Hacienda Heights is census-designated place in Los Angeles County, California, United States. As of the 2010 census, the community had a total population of 54,038, up from 53,122 at the 2000 census.
Schools in Hacienda Heights
The schools in Hacienda Heights are operated by the Hacienda La Puente Unified School District.
High Schools
• Los Altos High School
• Glen A. Wilson High School
• Valley Alternative High School
Middle Schools
• Newton Middle
• Orange Grove Middle
K-8 Schools
• Mesa Robles School
• Cedarlane Academy
• St. Marks Lutheran School
Elementary Schools
• Bixby Elementary
• Glenelder Elementary
• Grazide Elementary
• Kwis Elementary
• Los Altos Elementary
• Los Molinos Elementary
• Los Robles Academy
• Palm Elementary
• Shadybend Elementary
• Wedgeworth Elementary
• Workman Elementary

Intro to Hacienda Heights, California
Hacienda Heights is a CA neighborhood settled in LA Region, about 20 miles east of LA. Primary roads providing the neighborhood comprise Interstate Highways I-10, and Ca State Freeway 60 and that I-605.
Located in an area of eastern LA Region initially inhabited by Hacienda Heights was initially part a 48,790, of Rancho La Puente -acre area that once belonged the San Gabriel Mission. By the end of the 1800s, the farm was purchased and subdivided by computer programmers, who created its surrounding towns and Hacienda Heights. By the early 20th century the area became known because of its wealth of crops, and citrus, pine. After WWII, nonetheless, the location experienced a harvests and a building boom required a backseat to improvement, now leading to the home nature of the area.
Events in Hacienda Heights
Hacienda Heights features six neighborhood parks: Region Timber parks, Pepperbrook Manzanita, Johnson Burton, and Stimson. Among the neighborhood's signature yearly occasions is its "I Adore America" march. This Freedom Day party functions a march that is multi cultural with shows by the Falun waist as well as monster dancers -drum group. A neighborhood milestone that is famous is among the greatest temples in the American Hemisphere, the Hsi Lai Temple. Its architecture reflects the traditional fashion of conventional historical monasteries of structures, landscapes, and sculpture.
---
---
Address
16404 Colima Road
Hacienda Heights, California 91745
---
Phone & Email
Are you ready to sell or buy your dream home?
Fill out this form to get started!